The What and Why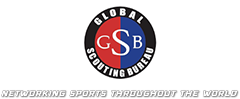 The mission of GSB is simple…Networking!
Although this seems simple, we feel the recruiting process is an extremely complicated experience for most athletes and their families.  The ability portion (or talent) is only one piece of a much bigger picture.  Athletes must meet academic criteria directly dependent on the individual recruiting institution.  Each Team has its own needs based on position, amount of remaining scholarships, etc.  And finally, the finance needed to attend each school varies significantly.
GSBSports (parent company) has been around since 1998 serving thousands of Professional and College Athletes globally.
Our brand is YOU…not us.  We understand that when your child dreams…you as a parent dream.  We want to help provide the tools where your child can succeed. While many are trying to sell you on gimmicks and give away prizes….we focus on the process.  This process is the same process used by every college and professional athlete….hard work!