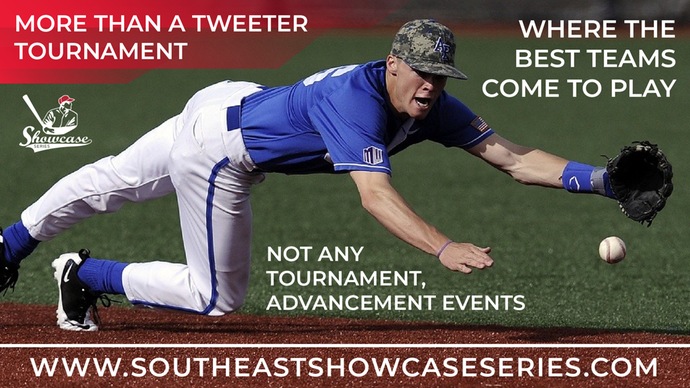 Many Tournament Companies now exist, with more popping up each year.  We know its tough as some of these companies "sound" great!  Great images, consistantly telling you how great "they are" or who sits on their board of directors…..you all get the point.
The truth is…everyone should be focusing on the players and helping them advance.  Of course parents and players want to see coaches and scouts at games.  But let us make some common sense for you…..Exposure…..is directly tied to "exposure rate".  Unless your son is the player that possesses above average tools (like throws 90+, hits towering homeruns, etc.) players need to be seen multiple times.  This is the exact reason we got into the tournament business.  Showcase Series is owned and operated by a Scouting Company which has been in business for over 21 years now.  The goal….advancing athletes.
What to expect:
Quality facilities
Competitive play
Coaches and Scouts
Showcase Staff
Stats personnel
Customer Service
Oh yeah….many times we feature the biggest brand in Amateur Baseball…..Perfect Game!
Many times, players will receive opportunities to advance by teams that never even attended an event.  This is the hard truth.  It is simply due to our Staff picking up the phone, calling coaches that have been calling us looking for players.  We do collect data at events, such as video, velocities, foot speed, etc but we do not simply "tweet" them out to make people feel good.  Showcase Series has an extensive database of players that is not for sale, does not charge colleges to look at and our staff works year round in the game of baseball.  We often time provide comparison analysis and analytical information that we have obtained from attending and scouting college games during the spring.
By the way….get the app on apple or android and enjoy Showcase Series Baseball.